AUTISM SPECTRUM DISORDER. DO WE RECOGNISE ON TIME?
Dalia Vėlavičienė

Monika Sasnauskaitė

Virginija Adomaitienė
Keywords:
Autism spectrum disorder, diagnosis, children
Abstract
The increasing prevalence of Autism spectrum disorder (ASD) along with late diagnosis remains a significant problem worldwide. It is still difficult to recognise mild forms of autism because the symptoms in the cases are usually non-apparent. Most of the children are diagnosed at school age but some of them go undiagnosed at all. It is important to know that parents, general practitioners and teachers, as well as child and adolescent psychiatrists, can recognise children who are more likely to have ASD symptoms. Early ASD diagnosis and specialised interventions lead to quality of life improvement for patients with ASD.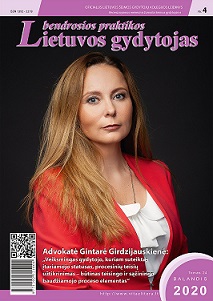 Section
Practitioner studies